Hey all!
We're really pleased to release a little extension which adds a contact calendar to the contact record.
The calendar shows activities where contact is assignee or a target contact in a Day / week / month view and is useful for helping to schedule future activites for your contacts.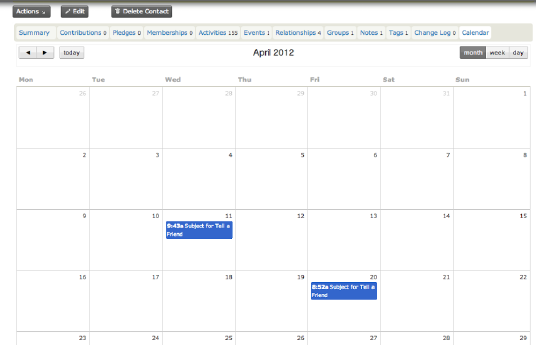 It's currently in Alpha - so please let us know if you have any issues or comments!
For more details of the extension see:
http://civicrm.org/extensions/contact-calendar
and the source code is kept at Compucorp's github page:
https://github.com/Compucorp/uk.co.compucorp.civicrm.contactcalendar
We're hoping to add a few features to this in the future including hopefully adding it to the contact dashboard for when you log in.
Wish you all well to use it!
Team Compucorp